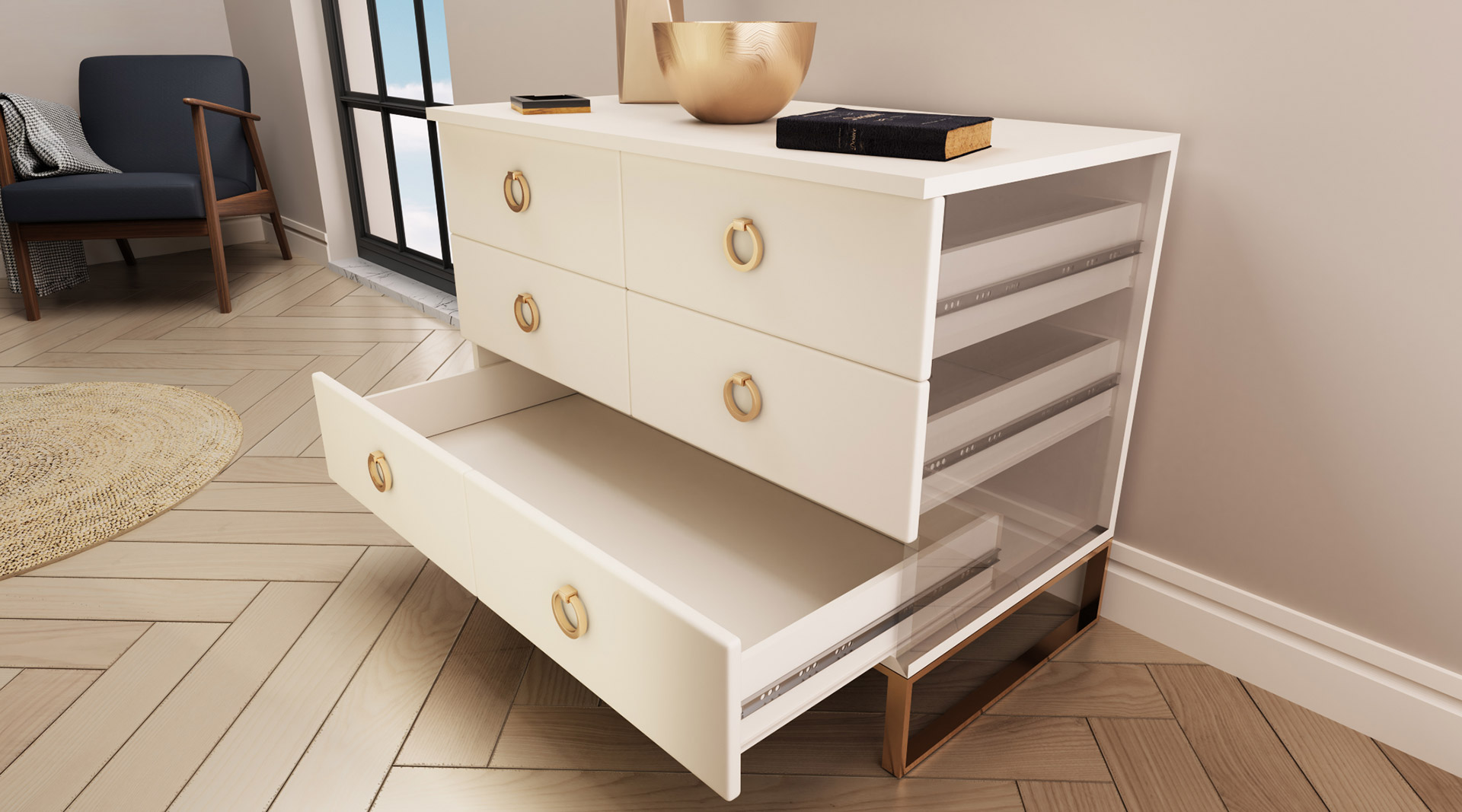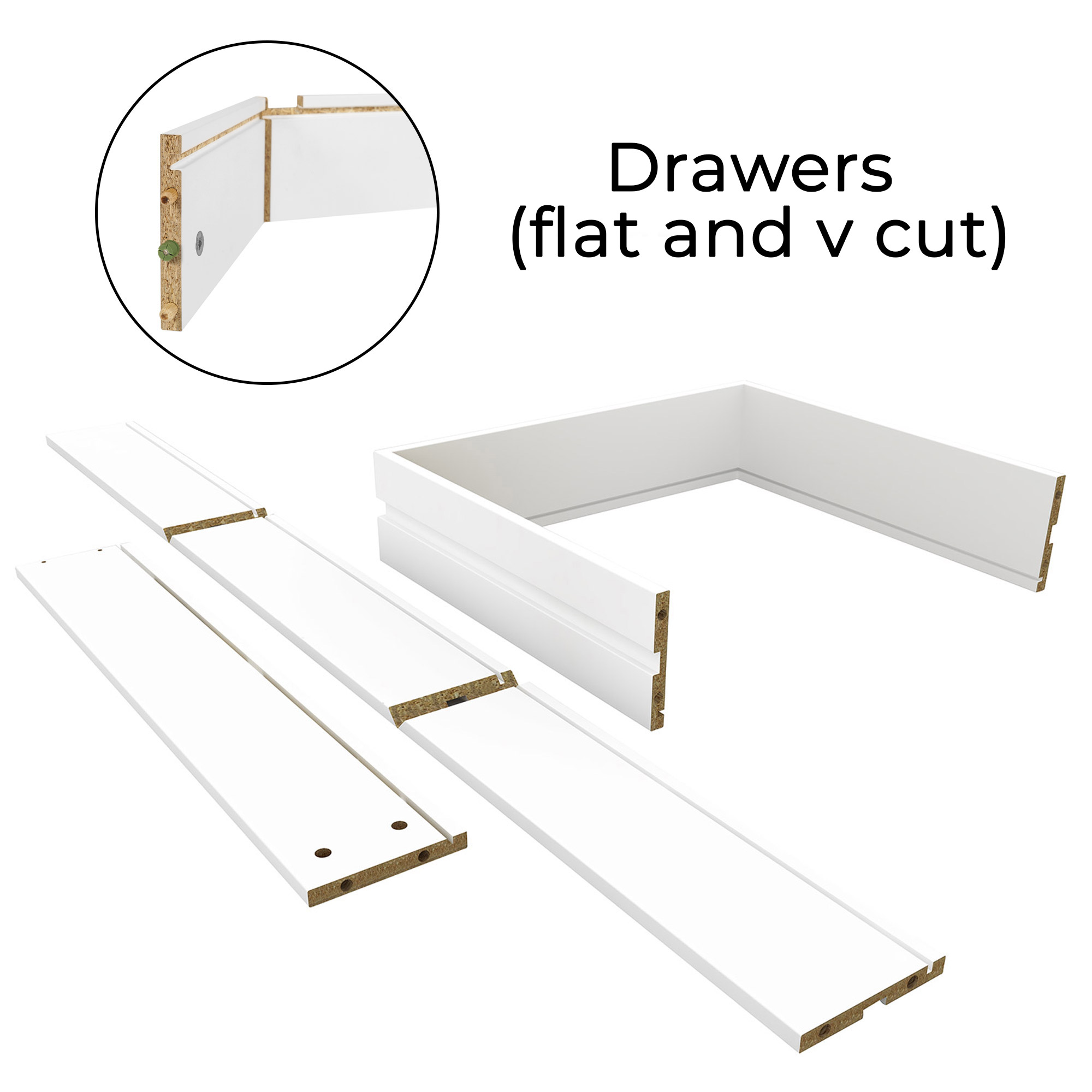 V-cut drawer application provides easy & fast assembly, and prohibit productivity loss during production and assembly.
It brings the product quality to the next level with minifix, wooden and plastic dowel applications in the joints. We offer suitable solutions for all rail mechanisms with standard or custom made options.
Drawer Models:
• V-cut Drawers
• Standart Drawers
---
Note: We offer different options suitable for the rail mechanisms. Different color options are available.